Home | Gun Safe Reviews | Buyers Guide | About | Cannon Gun Safe Reviews | Liberty Safe Reviews | Winchester Gun Safe Reviews | Pistol Safe Reviews
Cannon Gun Safe Reviews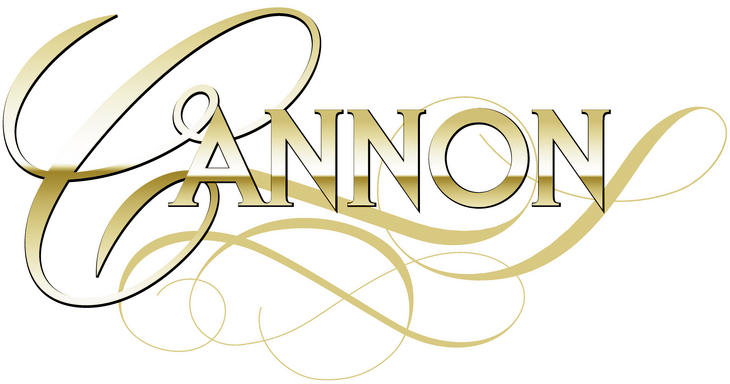 Cannon have been making safes for over 40 years and have gun safes of all sizes. Cannon have a number of unique features in their safes which we will discuss in this article along with our cannon gun safe reviews.
Cannon Gun Safe Review
Cannon are known for making larger traditional safes, that generally range from $1000 – $4000. They have also been making gun safes for a long time, so if you are looking for a company who are well established then Cannon are a good choice.
One of the unique features that cannon gun safes have is the ability to power and connect to your electronic equipment from outside the safe. Their newer safes allow you to connect power, Ethernet, and USB cables.
Another feature that makes Cannon stand out is their lifetime warranty. Whereas many gun safes come with a 3 year warranty, with Cannon you get free lifetime support. This means no repair or replacement costs if your gun safe gets damaged.
Cannon Gun Safe Awards
Best Cannon Gun Safe – Cannon Safe P40HR-H1TEC-13 Patriot Series Safe
Best Cannon Mid Range Gun Safe – Cannon Safe CA23 Deluxe Gun Safe
Best Cannon Safe Under $1000 – Stack-On SS-16-MB-E 16 Gun Security Safe
Read our reviews below to find out more about each one.
Top Cannon Gun Safe Picks
Best Cannon Gun Safe – Cannon Safe P40HR-H1TEC-13 Patriot Series Safe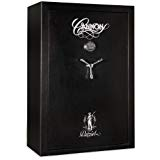 This safe by Cannon gets our top pick for its huge gun capacity, whilst still being very well constructed. It has a gun capacity of 80, with interior wooden shelves that are adjustable. In addition it has a number of inner pockets to store additional items.
If you are looking for a gun safe that has a large capacity, then this safe should be considered. In addition it has been tested to withstand temperatures of up to 1200 °F for 60 minutes. As with their other safes you get the option to plug-in your power cable, Ethernet, and USB.
Best Cannon Mid Range Gun Safe – Cannon Safe CA23 Deluxe Gun Safe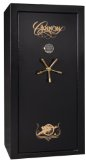 Our mid range pick goes to the CA23 Deluxe Series gun safe. Whilst it has a much lower gun capacity (24) than the previous gun safe, it still comes with many of the great features, such as: wooden interior, cable connector, and the same fire resistance.
Whilst there are some cheaper safes that offer larger storage many people like this safe for its traditional style and the internal power outlets. It also offers good security using thick steel and a triple hard plate to protect the lock area.
Best Cannon Safe Under $1000 – Stack-On SS-16-MB-E 16
Gun Security Safe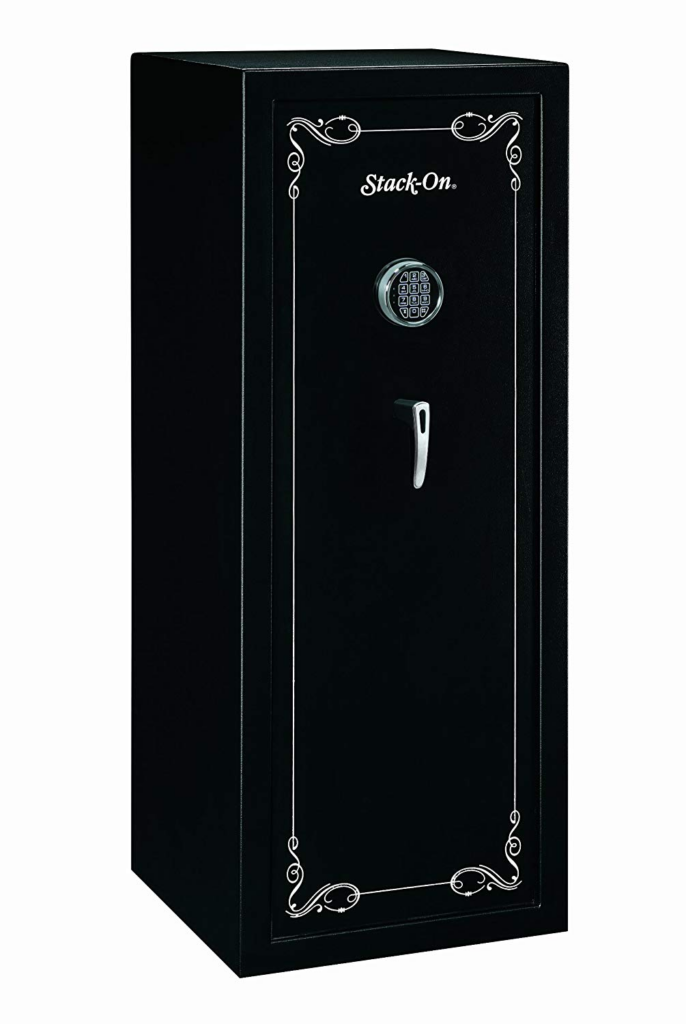 At only around $450, this safe provides decent security and convenient features for storing your firearms. It has a moderate 16 fire arm capacity, removable shelves, carpeted interior, and adjustable barrel rests.
This safe utilizes an electronic lock and has 3 locking deadbolts. It is stated it meets California department of justice with their standards for safely storing firearms . This safe is smaller and it is not as thick as the above safes. With that said however this safe provides good value for the price of both storage capacity and security.
Cannon Gun Safe Reviews Conclusion
Overall Cannon are a solid choice with a history of producing great products. What we like about their safes is the traditional feel, the ability to plug-in power and USB cables, and the large gun capacity. Along with all the other features, you get a safe that is great value for the price.
You may also be interested in…
Gun Safe Reviews – Our Complete Guide
Cannon Gun Safe Reviews
Liberty Safe Reviews
Stack On Gun Safe Reviews
Winchester Gun Safe Reviews
Sentry Gun Safe Reviews
Pistol Safe Reviews
Biometric Gun Safe Reviews
Comments
I have a Canon gun safe and have had to replace the lock twice due to being defective. Beware. The warranty is not lifetime for labor. They'll send a new lock but you have to pay to have it installed after the 1st year. Doesn't sound like a legitimate lifetime warranty to me.
Leave a Reply
Your email address will not be published. Required fields are marked *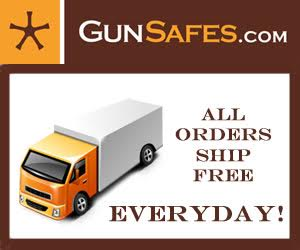 ABOUT US

As gun safe enthusiasts we found many people had a hard time choosing a solid safe, that keeps your guns safe from burglars, fires, and your kids.
We have compared hundreds of safes to help you make the best decision. Check out our reviews or read our in-depth buyers guide.
COMMENTS
terry on Cannon Gun Safe Reviews